The EasyPDFCombine toolbar offers convenient web search, homepage, and default search.
More info.

Merge PDF files to streamline your documents.
Convert PDFs to DOCs and back with a FREE PDF converter.
Access a FREE translator and FREE dictionary in one click.

Simplify Things. Combine PDF Files For FREE.
Merge PDF Files and Convert Them With One FREE Toolbar.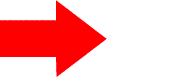 Merge PDF Files
The big presentation happens in just a few hours. You will be giving copies of five different PDF documents to a room full of people who could be deciding your professional future. It's important that you make things as easy for them as you can. Wouldn't it be nice if those 5 PDFs became one document?
Enter EasyPDFCombine™! It's a handy FREE PDF converter and merger that takes multiple PDF files and combines them into one document. It installs into your browser, so you can have easy access to great PDF tools the moment you log on. With this amazing PDF tool, you don't have to spend an hour hunched over a printer trying to put several PDF files together into one document. Let EasyPDFCombine™ perform the hard work. And with file sharing tools and utilities like a FREE dictionary, it's the perfect tool for all of your communication and boss-impressing needs!

PDF Converter Online
PDF files are a very important part of how we share documents in the modern world. PDFs let you send documents to people who use different computer systems and might not have the same software as you. But creating PDFs can be trickier than it should be - unless you have the right software. With the EasyPDFCombine™ FREE PDF converter, you can simply select a file, convert to PDF, and you're done. You can also convert PPT files and convert XLS to PDF. This PDF converter online was designed to be easy, fast, and above all FREE. Convert PDFs to DOC files and back again with EasyPDFCombine™.

FREE Dictionary
If you're the kind of person who needs a tool like EasyPDFCombine™, you're probably also the kind of person who writes a lot of documents and communicates with many people. That's why we added free language tools like a dictionary online to the mix. Here are some of the other language tools accessible through EasyPDFCombine™ in just one click:
FREE Translator – Sending documents to someone in another country? Use the translator before converting and combining your PDFs.
FREE Thesaurus – Don't get caught using the same word over and over again. Look up synonyms with a free thesaurus.
Reference – Wikipedia® isn't the only source of free encyclopedia articles online. Use the reference tool to answer just about any question!

Fast & Easy File-Sharing
Merge PDF files together using EasyPDFCombine™ and they might get too big to send over email. That's why EasyPDFCombine™ comes with several file-sharing options:
Share Via Email – Email large files to friends and colleagues without eating into your email storage limit.
Share Via URL – Send your intended file recipient a secure URL to download the file from.

Advanced Search
Need to cross reference something online? EasyPDFCombine™ comes with a web search tool that goes above and beyond. Not only does it provide you with timely results like all search engines do, but it will automatically input any text you highlight in your browser into the search field. So the moment you see something interesting online and want to know more about it, just highlight the text and you are ready to start searching!

FREE Online Tools!
With all of the amazing features this PDF combine free download comes with, you'd think it would cost you. Nope! EasyPDFCombine™ is free! From merging PDFs to converting them, EasyPDFCombine™ links you to the best FREE conversion and merging tools online. And you even get FREE online radio and weather updates. It's a digital Swiss Army knife, without the price tag.